"Winged fire lions float out of the volcanic fissures, rumbling."
30 Sep 2013, Posted by Blog
in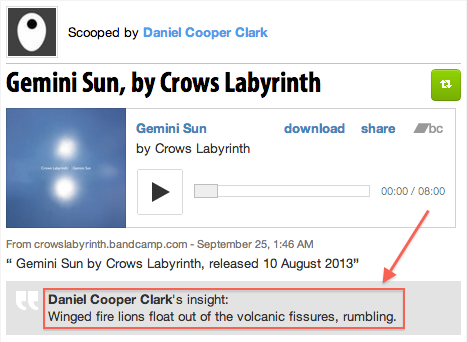 I was aware of the fact that my music can evoke images in the listener's mind, especially when you listen to it with your eyes closed or with the lights down.
Daniel Cooper Clark's insight is a very remarkable one I wanted to share with you here:
" Winged fire lions float out of the volcanic fissures, rumbling. "
I love it!
Check out "Gemini Sun" on Bandcamp:
http://crowslabyrinth.bandcamp.com/track/gemini-sun