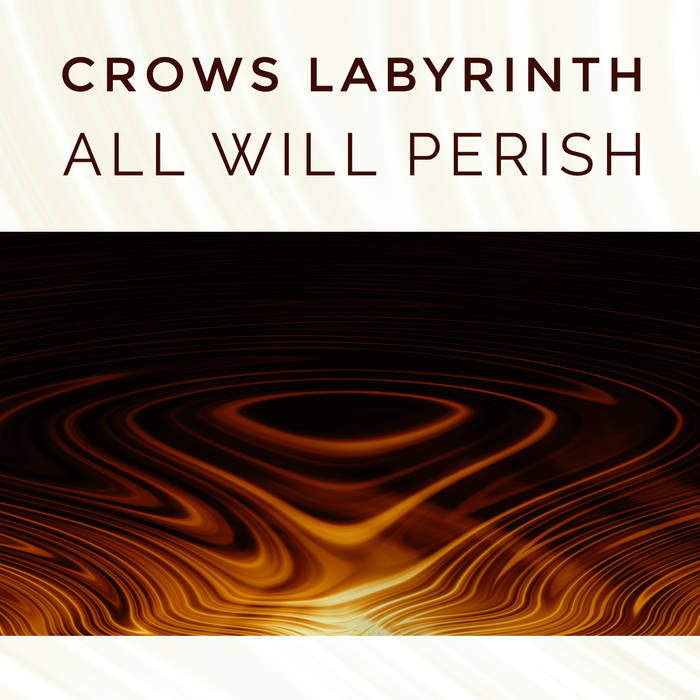 Six years after his debut, "Travels", and three years after the Consolation EP, Crows Labyrinth finally releases his long-awaited second full-length album. The tradition of recording the music exclusively with bass guitars and effect processing is maintained on this album.
"All Will Perish" continues to explore the dark ambient sonic landscapes that could be heard on the first album. The themes of the tracks are in some cases even darker than on Crows Labyrinth's debut, setting a stage for catastrophe, impermanence and hopelessness.
The album is available as digital downloads and as a limited edition CD of 100 copies.
The digital album has audiophile High-Definition 24bit/48kHz downloads as bonus tracks.
The CDs comes in an eco-friendly plastic-free digifile and are hand-numbered. As a bonus, the CD version contains the complete Consolation EP, which was previously only available as digital download.
Click here to listen and buy the digital album or the limited edition CD.
A few personal notes from Theo about the album:
" I'm beyond excited that my second album finally sees the light of day in June. This album was a bumpy journey to complete. A lot has happened in my personal life in the past few years that impacted my energy levels and my creativity. Part of the journey was also learning to master my own music in my home studio. That took a lot of time with ups and downs (can I do this? will it sound right? etc). But I persisted and I am really happy with how the new album sounds. "
Some notes about the production of the album:
Every composition was improvised and recorded live in one take with the exception of tracks 2 and 3, which contain additional processed loops and samples. All these loops and samples were self-made from recording sessions, again by only using bass guitars and effects.
Crows Labyrinth is inspired by many artists. These names are a small selection: Brian Eno, Robert Fripp, Tangerine Dream (mainly the early years), Steven Wilson (with his Bass Communion and I.E.M. projects), Tom Heasley, Loscil, Clem Leek.
This album may also be interesting for fans of Atrium Carceri, Raison d'Être, Lustmord and Biosphere.